Specialized in 2D & 3D Animation, Butterfly Animation turns out to be a precious partners in the production and the realization of your animated films, series projects and short movies.
Proud of an expertise of over 15 years, Butterfly is known now and recognized today for its 'savoir-faire', its artistic sensibility and its rigour in the animation. In the end, your project is respected and fit your image.
Hand in hand, Butterfly helps you in all the necessary steps to achieve your project from the conception to the final development, passer by fund raising and design research.
Always eager of new technology, Butterfly animation also mastered the fields of Stereoscopic 3D, Motion Capture,… offering a wide range of innovative technology to stay closer to your expectations.
Spécialisé dans l'animation 2D et 3D, Butterfly Animation s'avère un partenaire de choix dans la production et la réalisation de vos films d'animations, vos projets de séries, et vos courts métrages. Fier d'une expertise de plus de 15ans, Butterfly est aujourd'hui connu et reconnu pour son savoir-faire, sa sensibilité artistique, et sa rigueur dans le respect de l'animation afin que vos projets vous ressemblent et correspondent à votre image.
Butterfly vous accompagne ainsi dans toutes les étapes de vos projets de sa conception, à la recherche de fond jusqu'au développement final.
Avide de nouvelles technologies, Butterfly Animation maitrise également les domaines de la 3D Stéréoscopique, de la Motion Capture,… lui offrant un large panel de technique novatrice pour rester au plus près de vos attentes.
_________________________________________
---
---
Carefree Capers – Shaping up !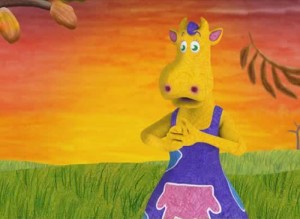 Bonjour Gribouille